Spiritune is a mobile application that uses principles of music therapy and neuroscience to help people live happier, healthier lives.
​
In my time at Spiritune, I was the Social Media and Marketing Manager, meaning, I created emails, paid advertisements, social media posts and arranged influencer partnerships!
In my time at Spiritune, I curated and created original graphics for the Instagram feed, crafting compelling original copy to match the visual of each post monthly.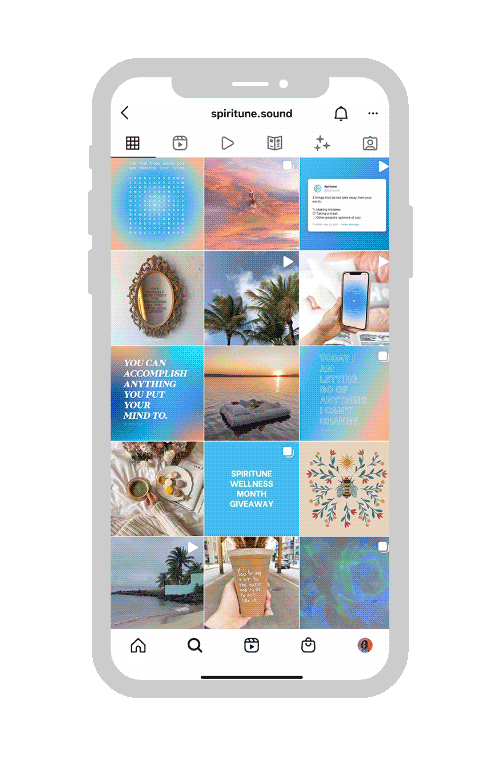 Using Hubspot and brand guidelines, I designed and assembled email newsletters, announcements and workflows.
Below is a gallery of just a few of the original images and graphics I created for the brand's social media outlets using Adobe Photoshop.